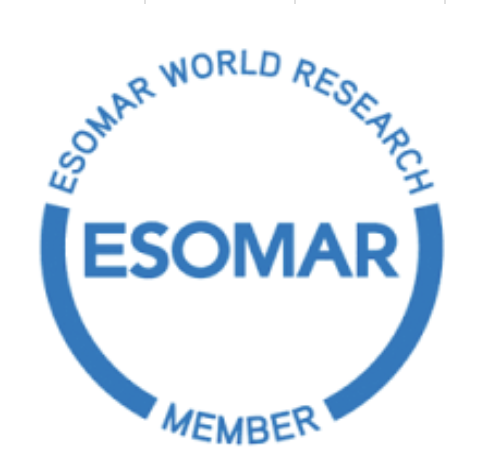 For 30 years we have been supporting
companies and organisations

in France and in over 80 countries.
With a strong digital culture and extensive experience with quantitative and qualitative methodologies, our teams are able to conduct, process, and analyse your studies irrespective of the selected methodology with a primary goal: to provide you with information that makes sense and is operational, in order to help you make rational decisions.
years of expertise with advertisers
consumers interviewed per year
Our clients can rely on our tenacity, the quality of our processes, et the talent of our teams.
Excellence
Excellence is our motto, the commitment of our teams is complete to offer our clients an optimal experience.
Innovating every day, outperforming, making our processes more reliable and making our data more reliable are our priorities.
Respect
Respect towards our clients: we say what we do and we do what we say.

Respect towards our teams and partners, and respect towards diversity are genuine drivers for the quality of our services.
Passion
Innovating in study methodologies, bringing high technicity into our analysis and working transparently with our clients are not only the way we understand our profession, it is also our passion.

Discover our qualitative,
quantitative and hybrid studies solutions
To commit
to the methodological choices and recommendations.
To ensure
the reliability of our assessments, observations and analysis.
To bring
the utmost transparency into our intervention methods.
To innovate
constantly in our collection, processing, analysis, etc. methods by making consumers insights the guideline for our methodologies.

– Proposals that are adapted to each issue rather than issues that we make fit our study solutions.
– Offering information collection modes that satisfy both the issue and the reliability.

– Collaborators and partners present in each country via our skills network myjob.adhocresearch.com
– Bilingual project managers and strong international culture
– Systematic transmission of each participant's, collaborator's or partner's profile.

Constant search for technologies that increase reliability, speed and budgetary efficiency.
– Access to field reporting in real time
– Recruited human resources that are systematically trained and assessed.
– Field teams that are specialised by methodology and intervention sector.
– Collection tools that use the latest web, telephone and video technology.

– A project manager, sole contact person, and methodological and sectoral expert. They organise, coordinate, and supervise the different players, field managers, analysts and experts. They ensure methodological consistency and draft executive summaries and recommendations.
– Production processes that garantee reliability and compliance with deadlines.
– Management back-up included in each project team. The project team is described in detail in each of our study proposals, including the role, profile and experience with the subject matter of each AD'HOC player.
CPG sectors
equipment and services


Food
Hygiene, beauty, fashion, luxury
Distribution
Institutional
Consumer and professional services
Equipment, maintenance and decoration of the home
Consumer IT, telecommunications and electronics
Industry, building & construction
Banking, finance, insurance
Healthcare
studied targets
Medical professionals – General practitioners and specialists
Pharmacists- Nurses/healthcare workers (in hospitals and private practises)
Hygiene, beauty, fashion
Veterinarians
Dentists
Paramedical professionals
Medical sales representatives
Laboratory technicians, directors
Institutional
Hospital/clinic directors
Experts and opinion leaders
Mobility sector
Travel, attendance levels
Departure/Destination studies
Attendance level studies
Traffic studies
Fraud studies
Mobilities studies
Quality of service
Customer satisfaction barometers
Mystery clients and phone calls
Compliance measures
Ad hoc studies
Pricing offer studies
Service offer studies
Studies related to the behaviour of customers, travellers and inhabitants
Communication-related studies